Current SOYUZ Officers
Convenor:
Tatiana Chudakova, Tufts University ( Tatiana.Chudakova [at] tufts.edu )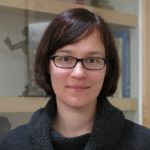 Tatiana Chudakova is a cultural and medical anthropologist with interests in the anthropology of medicine and the body, science and technology studies, environmental anthropology, critical studies of ethnicity, nationalism, and the state, and post-socialist transformations. Her research has focused on the cultural politics of the formalization and scientization of Tibetan medicine in Russia. Her next project will look at the global circulations of cognitive enhancement drugs between Russia and the US, focusing on emergent concerns with quality control, safety and notions of efficacy. She is Assistant Professor at the Department of Anthropology, Tufts University, US.
Programming Coordinator:
Emily Channell-Justice, Miami University ( channee [at] miamioh.edu )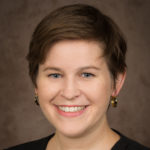 Emily Channell-Justice is a Havighurst Fellow and Visiting Assistant Professor of International Studies at Miami University, Ohio. She is currently working on a book manuscript, Without the State: Self-Organization and Political Activism in Ukraine, featuring research with leftist activist groups before, during, and after the Euromaidan protests of 2013–2014. The book explores how the leftist idea of "self-organization" became one of the principal characteristics of the protests for activists of all political affiliations, changing people's attitudes toward political participation and their relationship with the state. Her new research explores economic development in western Ukraine, focusing on international investment and the growth of specific sectors like information technology and tourism, which both seek to engage with the west. She holds a Ph.D. in Anthropology from the Graduate Center, City University of New York. She also serves as the book reviews editor for Anthropology of East Europe Review.
Secretary:
Elizabeth Peacock, University of Wisconsin – La Crosse ( epeacock [at] uwlax.edu )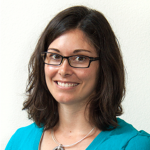 Elizabeth Peacock is an Assistant Professor of Anthropology (Ph.D. 2011, M.A. 2003, University of California, San Diego. B.A. 2000, University of Kansas), specializing in cultural and linguistic anthropology. Her research focuses on issues of ethnic identity and community/belonging, specifically as it relates to language among the first generation of independent Ukraine. Currently, she is examining narratives of familial immigration among Ukrainian-Americans in Chicago, in order to better understand the competing notions of national identity among the diaspora community and the recent immigrants from Ukraine. Among other courses at UW-L, Elizabeth teaches Peoples and Cultures of Eastern Europe and the former Soviet Union, and the Anthropology of Youth and Adolescence.
Webmaster:
Dafna Rachok, Indiana University ( darachok [at] iu.edu )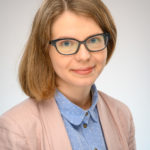 Dafna Rachok is a PhD student in anthropology at Indiana University Bloomington. Her research examines the place of street sex work in Ukrainian informal economy. Interested in various economic narratives that local street sex workers use to discuss sex work, police, and their clients, Dafna looks at the gap between illegal and legal, and illicit and licit economic activities, and how sex workers navigate this gap to negotiate their economic existence. Dafna holds M.A. degress from University of Alberta (2018) and Central European University (2014), and B.A. from Kyiv-Mohyla Academy.
H-Soyuz List Editor:
Polina Vlasenko, Indiana University ( pvlasenk [at] umail.iu.edu )
Polina Vlasenko is a doctoral student in Anthropology at Indiana University.
Book Review Editor:
Taras Fedirko, University of Cambridge ( tf338 [at] cam.ac.uk)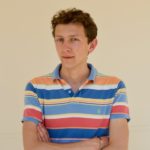 Taras Fedirko is a political anthropologist currently based at the Department of Social Anthropology, University of Cambridge, where his postdoctoral project focuses on the political economy of journalistic freedom in Ukraine. Taras has most recently done fieldwork with public service broadcasters in Kyiv (2017-19); his doctoral research was an ethnography of transnational lobbying inside the British government. Taras holds a PhD in socio-cultural anthropology from Durham University (2017), and an MA in International Relations and East European Studies from the University of Bologna (2013).
Anthropology News Column Editor: 
Deborah Jones, University of Michigan ( jones [at] eth.mpg.de )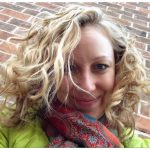 Deborah Jones works at the intersection of linguistic, economic, and environmental anthropology. She is presently developing a book project based on her dissertation, which explores how elements of agrarian life in Ukraine—soil, potato beetles, sunflowers, and the struggle for land rights—became entangled in revolutionary discourse, and in some cases, physical violence. A second project, on "ghostwriters," probes ethics, authorship and anonymity in the digital economy. Deborah completed her PhD at University of Michigan and is currently a postdoctoral research fellow at the Max Planck Institute for Social Anthropology. As contributing editor for Anthropology News, she works with scholars to bring fresh ethnographic takes on postsocialist life to a broad audience. She welcomes submissions from authors at all stages in their academic careers.

Student Representative: 
Kip Hutchins, University of Wisconsin-Madison ( kghutchins [at] wisc.edu )
Kip Hutchins is a PhD candidate in cultural anthropology at the University of Wisconsin-Madison. His research examines how nonhumans intersect with heritage in post-socialist Mongolia, with a particular focus on musical performance and transmission. He takes a multi-modal and multi-species ethnographic approach, and has been working with musicians, music teachers, herders (and their herds), heritage bearers, and heritage administrators in rural Dundgovi province and urban Ulaanbaatar since 2010. From the winter of 2016 to the summer 2018 he returned to central and southeastern Mongolia to conduct fieldwork for his dissertation with funding from the Fulbright-Hays Doctoral Dissertation Research Abroad fellowship and the American Center for Mongolian Studies Cultural Heritage fellowship, in conjunction with the Mongolian State University of Arts and Culture. Currently, he is writing his dissertation on the role of livestock animals in the cultural heritage politics and institutions of traditional music in Mongolia. His research examines how musicians leverage multispecies networks of relation to open up socialist-style institutions to non-Western forms of musical creation, transforming their structures in local, distinctly post-socialist ways.
Previous Officers of Soyuz Postsocialist Cultural Studies Group (2006-2017)
Convenor: Amy Ninetto, Erin Koch, Heidi Bludau, Larisa Kurtovic
Secretary: Elitza Ranova, Patty Gray, Kristen Ghodsee, Larisa Kurtovic
Programming Coordinator: Joseph Crescente, Kristen Ghodsee, Susanne Cohen, Jennifer Carroll, Maryna Bazylevych
Webmaster: J. Dickinson, Jessica Lockrem, Fabio Mattioli, Kathryn Graber
Student Representative: Inna Leykin, Heidi Bludau, Natalja Czarnecki, Jonathan Stillo, Tetiana Bulakh
H-Soyuz List Editor: Elitza Ranova, Amy Garey, Cristina Bradatan, Svetla Dimitrova
H-Soyuz Book Review Editor: Johanna Bockman, Leyla Keough, Jennifer Carroll, Maryna Bazylevych