Current SOYUZ Officers
Convenor:
Larisa Kurtovic, University of Ottawa ( lkurtovi [at] uottawa.ca )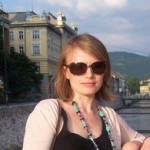 Larisa Kurtovic is an Assistant Professor of Anthropology at uOttawa. She specializes in political anthropology, postsocialist studies and contemporary Balkans. Currently, she is working on a book manuscript entitled Future as Predicament: Bosnia-Herzegovina and Political Action after Catastrophe. The book grapples with the uneven legacies of Yugoslav socialism and the pitfalls of postwar democratization by critically engaging both the figure of the activist and that which democracy promoters have constituted as the "problem of political apathy." In addition to her main project, she writes on cultural politics, visual media, nationalist politics, political patronage and the history of ethnology in the Balkans.
Programming Coordinator:
Maryna Bazylevych, Luther College ( bazyma01 [at] luther.edu )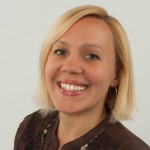 Maryna Bazylevych is an associate professor of Anthropology and Women & Gender Studies at Luther College, IA. Her research focuses on the issues of professional identity of healthcare providers, bioethics, class, and gendered aspects of professionalization. Some of her published works include research on the Hippocratic Oath (2015, "Ukrainian Physicians Reinterpret the Hippocratic Oath: Significance of Remuneration and Class in Bioethics," Human Organization 74(3):197-206) and vaccination anxieties (2011, "Vaccination Campaigns in Post-Socialist Ukraine. When Body Politic and Citizens' Bodies Intersect," Medical Anthropology Quarterly 25(4):436-456). Maryna Bazylevych is interested in pedagogy and committed to excellence in Anthropology and Women & Gender Studies classrooms. She has been serving as a book reviews editor for the Anthropology of East Europe Review. She holds a Ph.D. (2010) and M.A. (2004) in Anthropology from State University of New York at Albany.
Secretary:
Elizabeth Peacock, University of Wisconsin – La Crosse ( epeacock [at] uwlax.edu )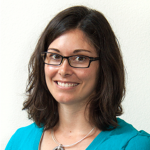 Elizabeth Peacock is an Assistant Professor of Anthropology (Ph.D. 2011, M.A. 2003, University of California, San Diego. B.A. 2000, University of Kansas), specializing in cultural and linguistic anthropology. Her research focuses on issues of ethnic identity and community/belonging, specifically as it relates to language among the first generation of independent Ukraine. Currently, she is examining narratives of familial immigration among Ukrainian-Americans in Chicago, in order to better understand the competing notions of national identity among the diaspora community and the recent immigrants from Ukraine. Among other courses at UW-L, Elizabeth teaches Peoples and Cultures of Eastern Europe and the former Soviet Union, and the Anthropology of Youth and Adolescence.
Webmaster:
Kathryn Graber, Indiana University ( graberk [at] indiana.edu )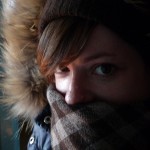 Kathryn Graber is a linguistic and sociocultural anthropologist specializing in media, multilingualism, minority languages, and semiotics in Russia and Mongolia. Her current book project, Mixed Messages: Language, Media, and Belonging in Asian Russia, is an ethnography of ethnonational politics in the Russian Federation's Buryat territories. A new long-term project focuses on intellectual property and postsocialist transformations of value in the Mongolian cashmere industry. Graber's work can be found in American Anthropologist, Slavic Review, Problems of Post-Communism, Language and Communication, and other publications. She is currently Assistant Professor of Anthropology and Central Eurasian Studies at Indiana University and was previously a postdoctoral fellow at the Kennan Institute of the Woodrow Wilson International Center for Scholars. She holds a Ph.D. (2012) and M.A. degrees (2006, 2008) from the University of Michigan and an A.B. (2002) from the University of Chicago.
Listserv Editor:
Svetla Dimitrova, Michigan State University ( svetlasd [at] msu.edu )

I'm a PhD candidate (ABD) in Sociology at Michigan State University. My
dissertation, "Enabling Postsocialist Development and Globalization through Peace Corps Agency," focuses on the interaction between neoliberal and alternative approaches to development in the Peace Corps-Bulgaria development model. My research interests include theories of globalization(s), processes of globalization, sociology of development, theories of neoliberalism, processes of neoliberalization, postsocialist transformations (theories of transition), international migration, transnationalism, and historical and comparative sociology.
Book Review Editor:
Jennifer Carroll, The Miriam Hospital ( Jennifer.Carroll [at] Lifespan.org )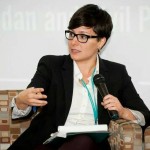 Jennifer J. Carroll is a medical anthropologist who researches drug use behaviors and addictions treatment in the United States and Eastern Europe. She is currently a postdoctoral fellow in the Division of Infectious Diseases at The Miriam Hospital (Providence, RI), a teaching affiliate of the Alpert Medical School at Brown University, where she is continuing her research on addictions treatment and HIV management among injection drug users in Ukraine. She completed her Ph.D. in Socio-cultural Anthropology and M.P.H. in Epidemiology at the University of Washington. She also holds an M.A. in Sociology from Central European University and a B.A. in Anthropology from Reed College.
Anthropology News Column Editor: 
Deborah Jones, University of Michigan ( jdeborah [at] umich.edu )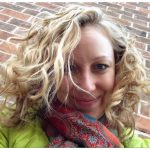 Deborah Jones is a PhD candidate working at the intersection of linguistic, political, and environmental anthropology. Her dissertation explores how elements of agrarian life in Ukraine—soil, potato beetles, sunflowers, and the struggle for land rights—became entangled in revolutionary discourse, and in some cases, physical violence. Deborah has also written about narratives of 'self reliance' among displaced people for Perspectives on Europe and the problem of mice in (or rather, between) privatized apartments for Anthropology of East Europe Review. As contributing editor for Anthropology News, she works with scholars to bring fresh ethnographic takes on postsocialist life to a broad audience. She welcomes submissions from authors at all stages in their academic careers.

Student Representative: 
Tetiana Bulakh, Indiana University ( tbulakh [at] umail.iu.edu )
Tetiana Bulakh is a PhD student in Socio-cultural Anthropology with a minor in Russian and Eastern European Studies. She earned her MA in Anthropology from Indiana University as a Fulbright Scholar in 2014. The focus of her Masters degree research was on Western consumer culture in Eastern Europe during the post-Soviet era, including identity and value transformations caused by consumerism, as well as recent trends in contemporary Ukraine's material culture. For her doctoral dissertation, Tania is studying the situation of Ukraine's internally displaced persons (IDPs), especially aspects of citizenship negotiations, social welfare, and gender identities. She is also one of the directors of the In Light Film Festival that highlights human rights documentaries. Prior to this Tania graduated from the National University of "Kyiv-Mohyla Academy" (Kyiv, Ukraine), where she obtained BA and MA degrees in Theory of Literature and Comparative Studies. She also worked as a senior project manager for an international PR agency and as a journalist for several Ukrainian publications.
Previous Officers of Soyuz Postsocialist Cultural Studies Group (2006-2015)
Convenor: Amy Ninetto, Erin Koch, Heidi Bludau
Secretary: Elitza Ranova, Patty Gray, Kristen Ghodsee, Larisa Kurtovic
Programming Coordinator: Joseph Crescente, Kristen Ghodsee, Susanne Cohen, Jennifer Carroll
Webmaster: J. Dickinson, Jessica Lockrem, Fabio Mattioli
Student Representative: Inna Leykin, Heidi Bludau, Natalja Czarnecki, Jonathan Stillo
H-Soyuz List Editor: Elitza Ranova, Amy Garey, Cristina Bradatan
H-Soyuz Book Review Editors: Johanna Bockman, Leyla Keough